"Its not what you do for your children, but what you have taught them to do for themselves that will make them successful human beings"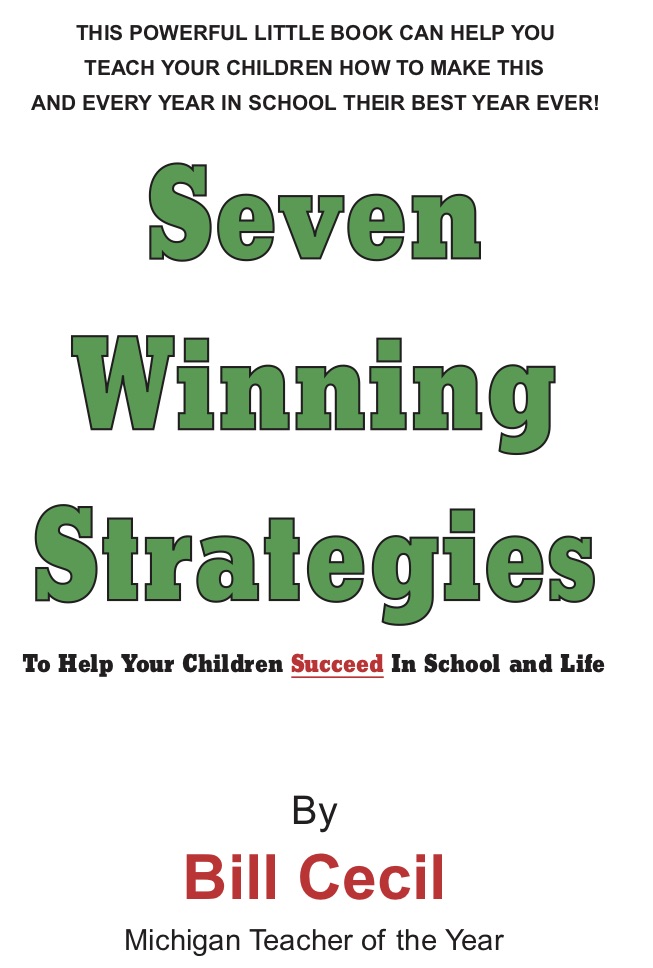 Seven Winning Strategies provides parents (teachers, coaches, and others) with seven powerful strategies plus twenty activities they can use to help their children create and master Success Habits that will help them excel every year in school and throughout their lives.
Click the link above to order Seven Winning Strategies today, or visit my Seven Winning Strategies Facebook page to learn more about a special Educator Discount for 20+ books for teachers to provide to their students' parents. 
Key Skills Discussed in the Book
Have a growth mindset
Showing up on a regular basis
Thinking positive thoughts
Believing in yourself
Living with passion and purpose
Consistently giving your best effort
Not giving up
Becoming a goal-getter
Working well with others
Being a strong role model and leader
 * Included in this short preview video is an easy-to follow plan for schools/districts to be able to Give a Free Copy to Parents of Students at No Cost to the Schools/Districts.